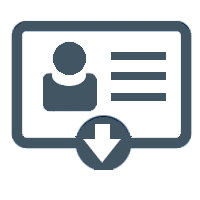 You can at any time join the assistant of Mtre Liu,
Mylène Guérin
Mylene.guerin@chenette.ca
514-877-4228 extension 231
Juliette Liu joined Chenette, litigation boutique inc. in April 2017. Prior to joining our team, she worked for a major international business law firm where she completed her articling for the Quebec Bar and practiced in civil and commercial litigation. She has been actively involved in a variety of complex litigation files, notably in the preparation of proceedings, examinations and in the negotiation of out-of-court settlements.
Her practice focuses on supporting her colleagues in matters involving medical liability, disciplinary and professional law, and media law.
Mtre Liu obtained a Bachelor's degree in Economics with a Minor Concentration in International Development Studies at McGill University in 2011 while completing a law certificate at the University of Montreal on a part-time basis. In 2015, she completed her Bachelor of Laws at the University of Montreal and was called to the Quebec Bar in 2016. During the course of her studies in law, she studied information technology and communication law at the University of Namur in Belgium as an exchange student.
514-877-4228, extension 228
juliette.liu@chenette.ca