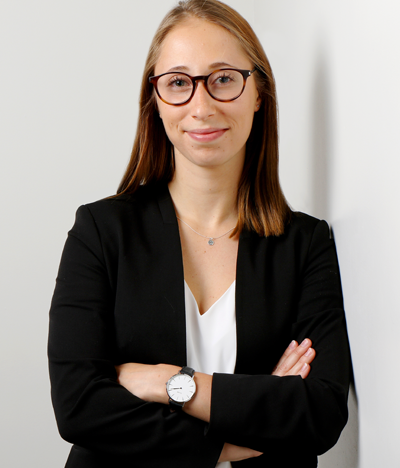 Davina Bastarache joined Chenette, Litigation Boutique Inc. in May 2018 following the accomplishment of her articling for the Quebec Bar at a major Quebec law firm, where she worked on various mandates in insurance, health and disciplinary law.
Mtre Bastarache's practice focuses on medical liability, professional and disciplinary law, as well as defamation and media law.
Mtre Bastarache completed her Bachelor's degree in Law (L.L.B.) at the Université de Sherbrooke in 2016.  She is also in the process of obtaining a Master's degree in Biology (M.Sc.) under the same program.  Mtre Bastarache also holds a certificate in Business Law and Contractual Practices (Microprogram) obtained in 2017 at the Université de Montréal. During her studies, she was a member of several boards of the student community of the Université de Sherbrooke; as well as spokesperson for the Faculty of Law at the graduation ceremony in 2016. Mtre Bastarache was called to the Quebec Bar in 2018.
You can at any time reach the assistant of Mtre Bastarache,